The Stock Market Weekly Round Up
Welcome to our weekly overview of the stock market and crypto. We will bring the news straight to you from the stock market every Friday. We will highlight 3 to 5 stories. Are you READY??? Let's GO…
WHAT DIVIDEND STOCK ARE BILLIONAIRES BUYING?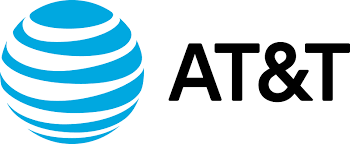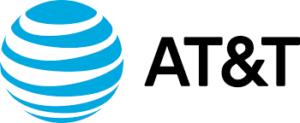 Recently, Billionaires have been buying and loading up on AT&T stock. As always, the dividends for AT&T is high at 8.7% dividend yield.
Why are the rich buying AT&T stock in super high numbers? It could be they love the dividends yield. It could be AT&T plans to spin off WarnerMedia and merge the business with Discovery Communications or they are bullish on the tele-communicative/mobile space. The truth is it could be a little bit of all 3.
The spinoff could make AT&T lower their dividends, and the billionaires still feel the upside is better than the decrease in dividends.
COMMERCIAL BREAK
ATTENTION:

Register for the best Financial SUMMIT for Black & Brown families – no matter your income or situation.
You Could Win $10,000 & Have A Certified Financial Planner – Yes, It's FREE
THE BURNING OF SHIBA INU
COULD TAKE THIS CRYPTO HIGHER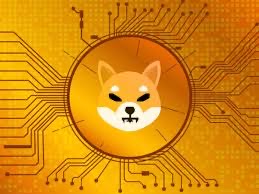 There are currently a whopping 549.1 trillion SHIB coins in circulation, and the more is not, the merrier in this scenario. The more SHIB coins, the harder it will be to increase in value.
So, how do you take crypto out of circulation? You guessed you burn it.
THIS WEEK, a SHIBA INU developer stated that ShibaSwap 2.0 will have a new burning mechanism to help reduce the SHIB coin circulation. Music to investor's ears. Significant burning of tokens could boost SHIB's price. Please know no one has a wand to see in the future, but if history is any indicator, it will go higher once it burns. So, just like Usher said, "let it burn."
ShibaSwap 2.0 is Shiba Inu's decentralized cryptocurrency exchange planned new version. Not only will ShibaSwap 2.0 burn SHIB, it will also allow more gaming use for the token.
There is no exact launch date for ShibaSwap 2.0 yet. But there's some speculation that it could come in the first half of this year.
THE WAR & THE STOCK MARKET
Before we get into money matters, we must address and condemn the treatment of Africans in Ukraine. Africans, just like Ukraine's, have a right to safety and protection. Africans Lives Matter. DO BETTER!!!
I am glad a sister has raised $60,000 to help our brothers and sisters stuck in Ukraine. Learn all about it click here https://www.blackenterprise.com/black-women-raise-60000-to-help-over-500-african-students-flee-ukraine-during-russian-invasion/
Now, back to the War and the stock market. Russia has invaded Ukraine, and the conflict has made Russia's stock market plummet. It is down almost 50%; yes you read that right. It's so bad they have closed the Russian stock market to prevent it from going any lower. The Russian stock market has been closed going on five days straight.
Why has the Russian market gone down so low:
War creates unpredictability, and the market never likes unpredictability. Next, NATO countries are against Russia invading Ukraine, so sanctions were enforced on Russia, and Russian assets were frozen. It's so bad Apple has stopped selling its products to anyone in Russia. This and so many other reasons are why the Russian stock market has plummeted and will continue to do so.
The War has not forced our market (the U.S. stock market) to go really low. On Thursday, strategists at Citi upgraded their view on U.S. stocks and the global I.T. sector. Many strategists feel the U.S. market has hit bottom, and it's only up from here.
We are still unsure how War will impact the U.S. stock market in the short and long term. The truth is time will give the definitive answer. But, for now, the impact has not been devastating.
Always do your research and make the best decisions and investments for you and your family.