How to Invest in Stocks
Investing in stocks is easier than you think — learn how to invest in stocks by following these simple and easy steps below.
The first step in investing is opening a Brokerage Account; let's learn all about that process. 
What is a Brokerage Account?
A brokerage account is an investment account that allows you to buy and sell various investments, such as stocks, bonds, mutual funds, and ETFs. 
If you understand checking and savings accounts, your ability to understand brokerage account is super high because they are very similar. 
You can transfer money into and out of a brokerage account like a bank account, but unlike banks, brokerage accounts give you access to the stock market and other investments. Side note you will need a checking or savings account to open a Brokerage Account.
THE TWO TYPES OF BROKERAGE ACCOUNTS YOU SHOULD FOCUS ON TODAY ARE 
WAIT A MINUTE! WAIT A MINUTE!
There are 4 types of investing accounts. For today, we will only focus on the two you will need to begin your investing journey. But, just because we love education, we want to give you the name of all 4 accounts. 
Investment account types · 1. Standard Brokerage Accounts · 2. Retirement Accounts · 3. Education Accounts · 4. Investment Accounts for kids called Custodial Accounts 
Now, let's focus on the two you will need right NOW.
#1 PERSONAL ACCOUNT AKA STANDARD ACCOUNT
A standard brokerage account, sometimes called a taxable account or non-retirement account, offers no tax advantages for investing through the account — in most cases, your investment earnings will be taxed. 
The benefit of a standard account is few rules for these accounts. You can pull your money out at any time, for any reason, and invest as much as you would like. 
TAXES: Capitals gains tax on investment income
CONTRIBUTIONS: Unlimited
WITHDRAWALS: No limits or penalties
USED PRIMARILY FOR: Stock trading, options trading, additional long-term investments after maxing out retirement accounts
#2 RETIREMENT ACCOUNT 
Have you heard of an IRA ROTH OR TRADITIONAL? An IRA is a retirement account (Individual Retirement Account)
Always have a retirement account because they offer fantastic tax benefits. A retirement account, such as a Roth or traditional IRA, is a tax-advantaged investment account specifically designed for your retirement savings. 
TAXES: Typically no capital gains; tax-deferred or tax-free growth
CONTRIBUTIONS: $6000 annually for people under 50
$7000 annually for people 50 and over
WITHDRAWALS: Penalties for withdrawing before a 59 1/2, unless exceptions are met (such as buying a house, medical reasons, or college)
USED PRIMARILY FOR: Long-term growth, retirement savings
THAT'S ALL FOLKS. NOW YOU KNOW THE 2 ACCOUNTS YOU NEED TO OPEN…
LET'S CELEBRATE – YOU NOW KNOW WHAT A BROKERAGE ACCOUNT IS… PARTY OVER HERE! 
NOW YOU KNOW WHAT A BROKERAGE ACCOUNT IS, LET'S LEARN WHERE TO OPEN A BROKERAGE ACCOUNT

5 BROKERAGE FIRMS TO CONSIDER
These excellent firms are my affiliates, and we appreciate their support. In order to keep this site and information free, we use affiliate links to keep us going.
#1 TITAN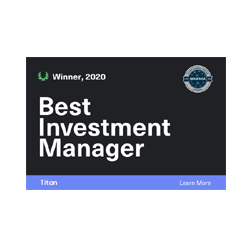 FINANCIAL JOY SCHOOL GRADE FOR TITAN IS AN
A+
If you ever wish you had access to the financial advisors for the rich, look no further than TITAN. 
Titan was founded in 2017 by former hedge fund managers. They were tired of the opportunities for their wealthy client and not any for their family and friends. So, they created world-class investment management for everyone. To do this, Titan uses two investment strategies with minimums starting at just $100.
If you want to invest without worrying about which stock or mutual fund to pick, we recommend TITAN. TITAN offers two options for investing 
To open an account, you must have the following minimums.
Titan Flagship: $100 ($500 for IRAs)
or
Titan Opportunities: $10,000.
Yep, it is easy; if you have $100, your investment will be managed like you are in a hedge fund. Wait, are you waiting for? Click the image below and get started today…
https://track.flexlinkspro.com/g.ashx?foid=156074.12621.954875&trid=1259262.217824&foc=16&fot=9999&fos=5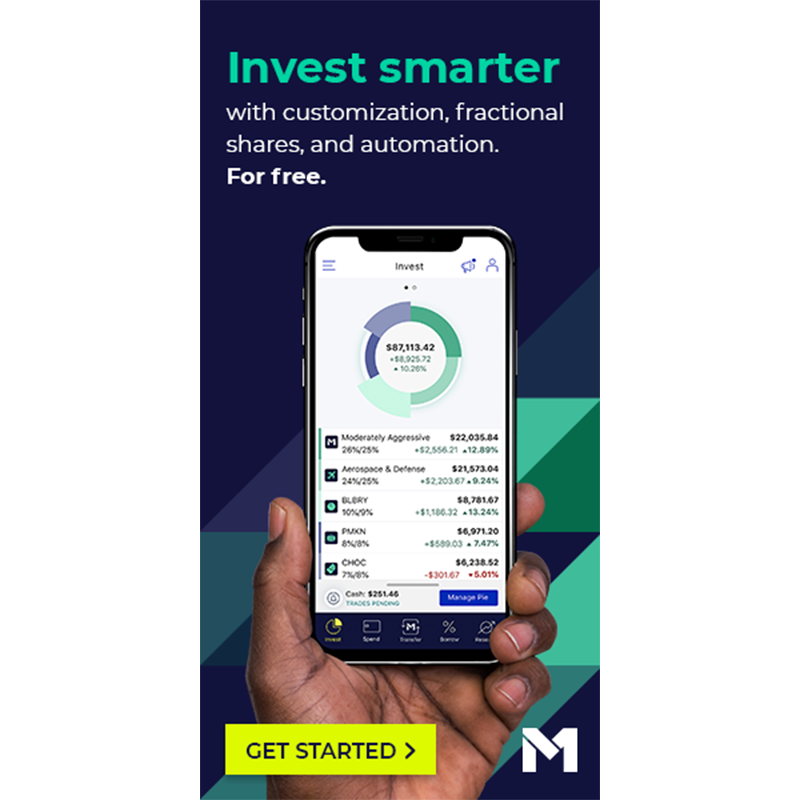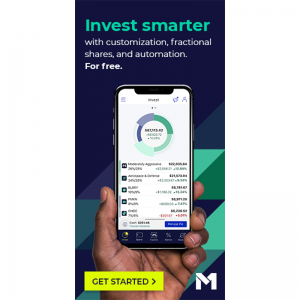 FINANCIAL JOY SCHOOL GRADE FOR M1 FINANCE IS AN
A
The first firm for new investors we would have to go with is M1 FINANCE.
It is a fantastic SAFE & SECURE investment platform for beginners and experienced investors. M1 Finance is for long-term investors that want to select a portfolio and get on with their life. It offers pre-built or customizable portfolio pies for free. Plus, it's free as long as you maintain a $100 balance. Please note it's $0 for buying stocks on this platform. M1 Finance is free. 
YES, YOU CAN BUY FRACTIONAL SHARES WITH M1 FINANCE (which means you buy a stock for $1 even if it cost $580 per share). 
M1 Finance's Smart Money Management lets you choose and control how you want to invest automatically, borrow, and spend your money—with available high-yield checking and low borrowing rates.
Click HERE to SignUp for M1 FINANCE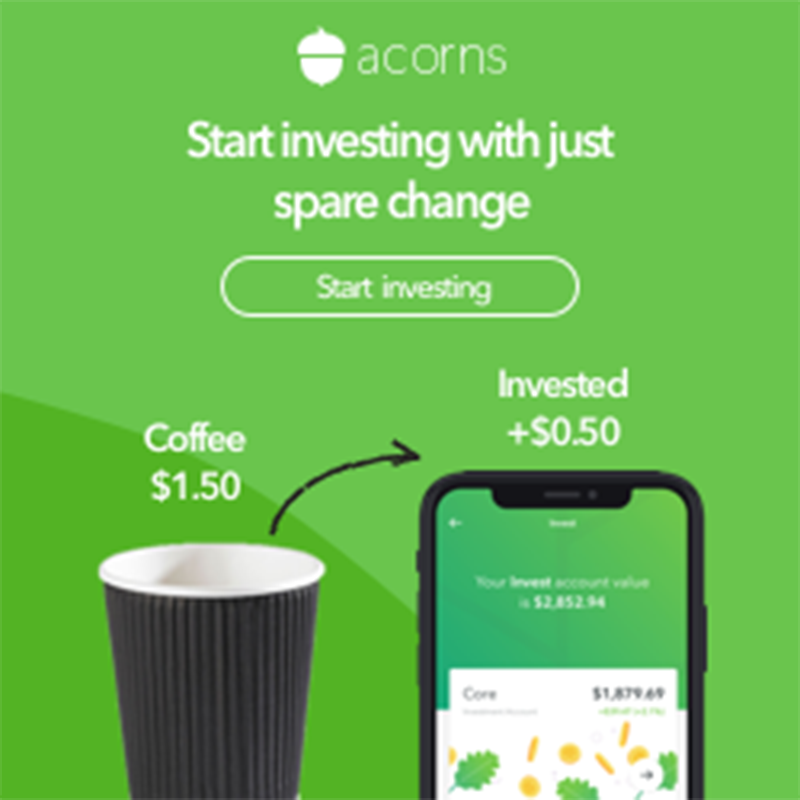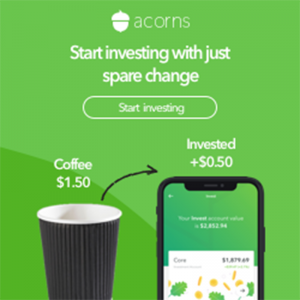 FINANCIAL JOY SCHOOL GRADE FOR ACORNS IS A
B+
Overall, Acorns is a Dope way to start investing and build a portfolio without dealing with the headache or which stocks or mutual funds to purchase. 
Acorns merge the Robo-advisor model with an automated savings tool, making it simple to build a nest egg. Acorns charge a flat fee, ranging from $1 to $3 or $5 per month. 
If you don't want to think about picking a stock or mutual fund and want someone to do it for you, consider Acorns. You will get to decide if you're going to Invest Aggressively, Moderately, or Conservatively. After that, Acorns take it from there. 
NO, YOU CAN NOT PURCHASE INDIVIDUAL STOCKS WITH ACORNS (they do everything for you).
Click HERE to SignUp for Acorns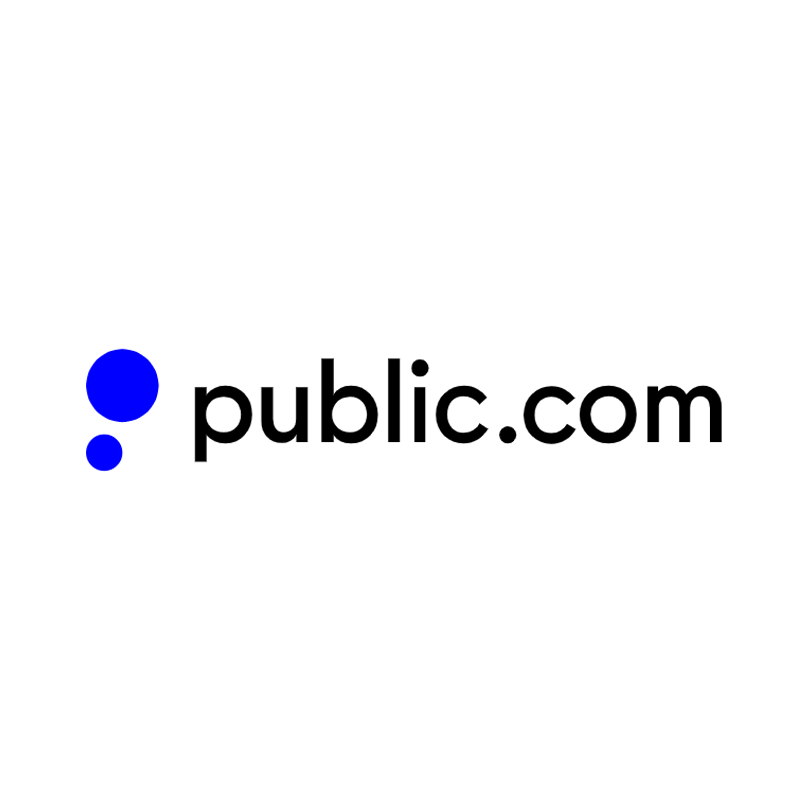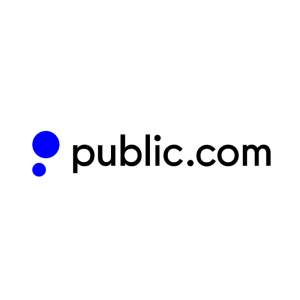 FINANCIAL JOY SCHOOL GRADE FOR PUBLIC IS A
B+
If you love the flow of social media and wish you could find an investing social media platform, we recommend PUBLIC. 
PLEASE BE AWARE YOU CAN NOT OPEN A RETIREMENT ACCOUNT WITH PUBLIC. 
PUBLIC offers stocks, closed-end funds, and ETFs. There are no options, cryptocurrencies, and forget about penny stocks or over-the-counter instruments. 
PUBLIC is a free investing app that offers fractional investing with no commission fees or account minimums. In creating a transparent community, PUBLIC is on the mission to make it possible to own any stock for any amount of money.
Click HERE to sign up for PUBLIC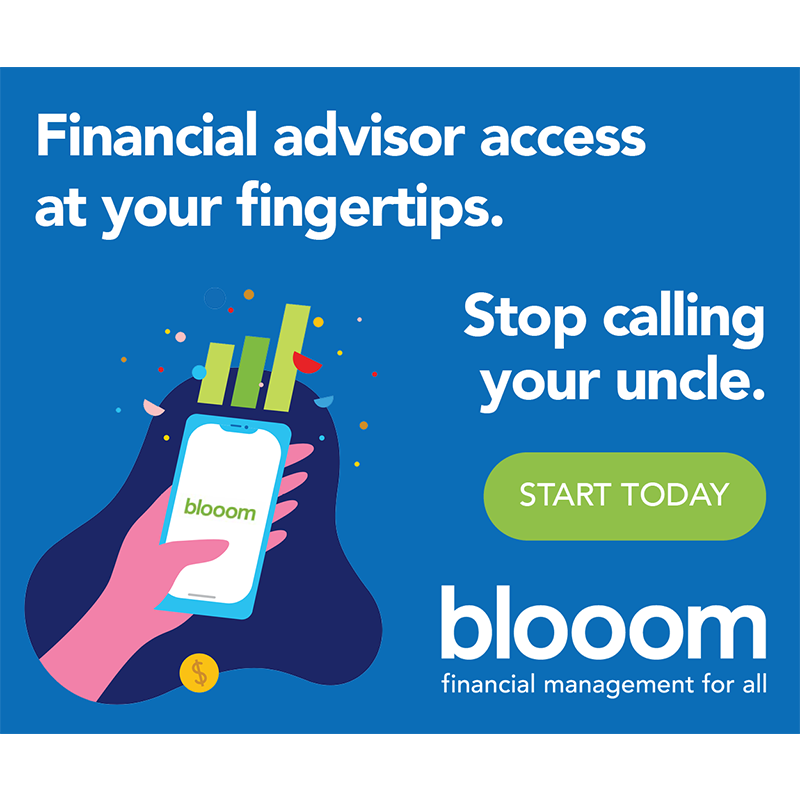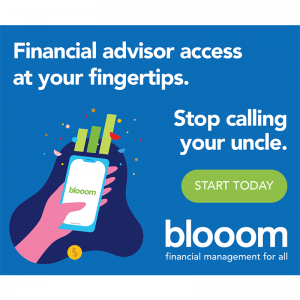 FINANCIAL JOY SCHOOL GRADE FOR BLOOOM IS A
B
Blooom is a tool created by financial experts. Link your existing retirement accounts for free insights into how you could be doing better. Then, make changes on your own, or hire Blooom to help! We love Blooom's wording, "Retirement accounts are complicated. Blooom is not. 
Blooom is a robo-advisor that focuses only on retirement accounts. They manage 401(k)s and other workplace retirement plans, plus some IRAs, too. With no minimum account balance and the option to pay a reduced flat annual fee, the service offers a unique service at a reasonable cost.
If you are looking for ways to manage your retirement accounts and are unsure what to do, consider BLOOOM. 
CLICK HERE TO SIGN UP FOR BLOOOM
A QUICK SNAPSHOT ON HOW TO INVEST
How to Open an Online Brokerage Account
Choose the Type of Brokerage Account You Need. You can pick from the two we discussed above.
Choose the Brokerage Firm That Best Fits Your Desired Needs.
Begin the Application Process.
Fund Your New Account and Start Investing.
YEP, IT'S THAT SIMPLE.
NOW, LET THE OFFICIAL INVESTING PARTY BEGIN…
PARTY OVER HERE. PARTY OVER THERE.
PLEASE SHARE THIS POST IF YOU RECEIVED ANY VALUE FROM IT
We are not certified financial advisors. But, we are INVESTORS. Now, let the FINANCIAL PARTY continue…