10 Best Places / Cities for Black Families to Live in The World
Best Places for Black Families to Live in The World and Build Generational Wealth because black families and youths need a place to call home, feel welcomed, and build generational wealth. We created a list of places all around the world for black families to consider.
Our criteria for our list include the ability to purchase homes, affordable cost of living, job opportunities, a strong black community, and quality life filled with museums, parks, or beaches.
Yes, we are going beyond the United States!
Let's Go…
Best Places for Black Families to Live in Africa

#1 Accra, Ghana
No, better place to start than our homeland AFRICA.
Ghana, a country in western Africa, is situated on the coast of the Gulf of Guinea. The official language is English.
Accra is the most densely populated city in Ghana. The central business district of Accra contains the city's leading banks and department stores, and an area is known as the Ministries, where Ghana's government administration is concentrated.
Accra is a warm and welcoming vibe, and they are welcoming African Americans home to Africa. In 2019 Ghana began a "The Year of Return" campaign to bring Black Americans back to Africa. Now they have a campaign called "Beyond the Return."
Learn more about Ghana, visit https://visitghana.com/
#2 Dakar, Senegal
Yep, another region and city in Africa you should consider. It is qualified as a safe city because crime and other's offenses are pretty rare.
Dakar is the capital of Senegal, in West Africa. It's an Atlantic port on the Cap-Vert peninsula. Yes, it is a city. The official language in Senegal is French.
Dakar is 46.75% less expensive than New York (without rent). Rent in Dakar is, on average, 74.64% lower than in New York.
The real-life Wakanda is being built in Senegal. Akon, the rapper, is working to create the Black Panther experience in real life. He is making a futuristic city for black.
Dakar is a place where many expats live and enjoy.
Best Places for Black Families to Live in the United States

#3 Atlanta, GA 
Atlanta has always been the staple of the black community, and guess what, it still is. From the civil rights movement to being the birthplace of Martin Luther King Jr., the HBCU Mecca, and more.
Atlanta is the place where black entrepreneurs are thriving and growing. The cost of living is reasonable, and it is home to Tyler Perry Studios and the headquarters of Bevel, The Coca-Cola Company, Home Depot, United Parcel Service, Delta Air Lines, AT&T Mobility, and Newell Rubbermaid.
It is home to Spelman College, Morehouse College, Clark Atlanta, and Morehouse School of Medicine.
Atlanta's racial and ethnic composition is 54% Black or African American, 38% white, 4% Asian, and 5% Hispanic of any race. At the 2010 Census, Atlanta was the 4th largest majority-black city in the United States.
#4 Richmond, VA
Richmond is a beautiful city filled with nature, good food, an HBCU (VUU), museums, and its filled with history (good and bad). Most importantly, they recently took down every Confederate statue in the city.
Most recently, Virginia Tears Down Richmond's Robert E. Lee Statue, The Largest Confederate Monument In The U.S.
Let's clap for this long-overdue victory.
Richmond has many industries, colleges, and good places to live. Crime is still a work in progress, but it's an excellent place for you to live. Consider Richmond, Virginia.
I lived in Richmond, VA, for four years while I attended and graduated from Virginia Union University, and it was a great experience.
Yes, I love my HBCU on other news SUPPORT BLACK COLLEGES.
NOW, LET'S GET BACK INTO THIS LIST

#5 Charlotte, NC 
Another beautiful city for you to consider. Did you know that Charlotte has a black homeownership rate of 41.45%. Charlotte is the 14th-lowest poverty rate for Black residents (13.6%).
Charlotte is a safe city to live and work.
The median Black household income in Charlotte, North Carolina – at a little more than $46,300 – is low, but their cost of living is relatively low.
Charlotte is known as one of the meccas for black entrepreneurs.
Freedom Park is a 98-acre park. It is located at 1900 East Boulevard, between Charlotte's historic Dilworth and Myers Park. The park is centered on a 7-acre lake and is about 3 miles from the heart of Charlotte's downtown area.
#6  Baltimore City, Maryland
Yep, you read that right. Please don't let The Wire scare you, Baltimore City is filled with diverse communities, and with our new Mayor Brandon Scott, we are looking for a safer and cleaner city, and signs of this happening are looking brighter and brighter.
Maryland is the 3rd most diverse state, and it is on the east coast. Baltimore City has over 60% of the residents who are African American (Black).
If you love seafood, museums, parks, travel (easy access to major cities and airports), hiking, and water, look no further than Baltimore City.
You can buy a home here and still be able to live. Baltimore City is one of few major cities that is still affordable.
Baltimore City is becoming a tech hub filled with equal opportunities and lots of entertainment. The city has Morgan State University, John Hopkins University, UMBC, and many more institutions.
Did you know that Mess in a Bottle, T Rowe Price, Under Armor, and Legg Mason Inc. are all headquartered in Baltimore City?
Don't sleep on Charm City? Yes, I am biased because I live here, and I love my city. Let's Go B-More…
#7 Washington, DC 
DC is the home of the Black Mecca, Howard University. So, for that alone, it must be on this list.
Okay, yes, you caught me again. I am biased because I am a graduate of Howard University. Truth be told, D.C. is a place for black families to thrive.
The home of GoGo, mumbo sauce, Ben's Chili Bowl, the White House, historic national monuments, Smithsonian Institution, Georgetown University, and the National Museum of African American History and Culture.
It's the capital of the United States, and all federal policies are created and fought on the D.C. grounds.
While living in Washington D.C. is expensive, it is still more affordable than New York City, Boston, or San Francisco. So, yes, you can still purchase a home in Washington, DC.
The career opportunities and the ability to start black businesses are massive.
Now, let that GoGo beat full your soul.
Best Places for Black Families to Live Outside of
Africa and the United States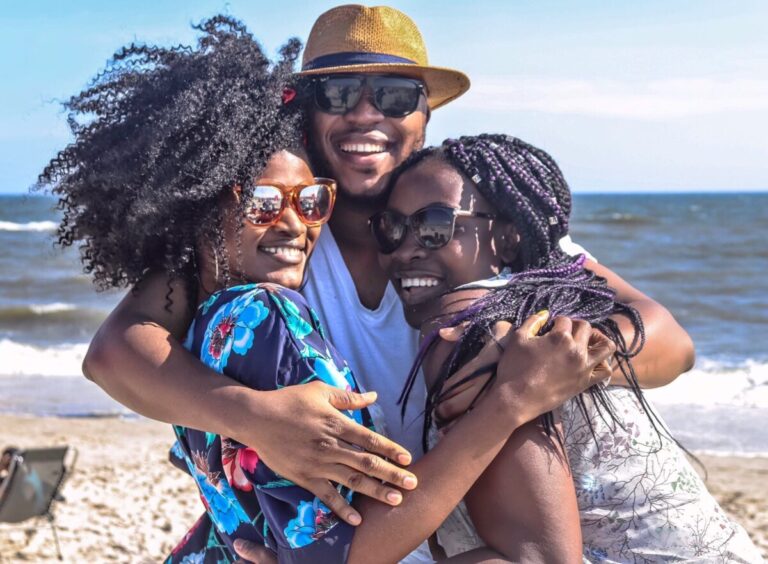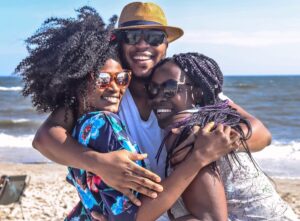 #8 Limón, Costa Rica
Limón is probably the last place you considered, but we say you don't want to miss the beauty, Afro-Caribbean culture, good food, and cheap living, checkout Limón.
The primary language is Spanish and Limonese Creole. Limonese Creole is a dialect of Jamaican Creole, an English-based creole language, spoken in Limón Province on the Caribbean Sea coast of Costa Rica.
Costa Rica is an up-and-coming expat destination, and it's not overcrowded or touristy yet. If your goal is to get away to a small, untouched, and beautiful place, consider Limón.
Learn more about LIMON & THE AFRICAN CULTURE read the scholarly report
#9 Tulum, Mexico
Can you believe Mexico is on this list, well believe it, lol.
Tulum is a safe place to visit and live. The biggest crime in Tulum is theft due to opportunity.
Many people are saying Tulum is quickly becoming the "Atlanta" of Mexico for Black expats.
Not only does Tulum have fantastic beaches, and they also have Mayan Ruins and amazing food. Plus, Tulum has a Facebook Group for Black people visiting and living in Tulum with over 17,000 people and counting. You can check that out here, Black in Tulum Facebook group.
#10 Montreal, Canada
Montreal is an excellent option for black people looking for a culturally rich experience and outside of the United States, yet still close. Canada is ranked high for being one of the most multicultural cities and is close to the United States.
Montreal is ranked as one of the world's most livable cities and considered one of the world's happiest locations. The cost of living is not cheap but, it is not overly expensive.
Canada is beginning to face its racism problem head-on, and I hope the United States takes notes and creates our plan for racial reckoning.
These are our top 10 places for black people and black families to consider. Before we go, we strongly recommend the book "The Devil You Know: A Black Power Manifesto" by Charles Blow. Mr. Blow lived in NY for 25 years before he relocated to Atlanta.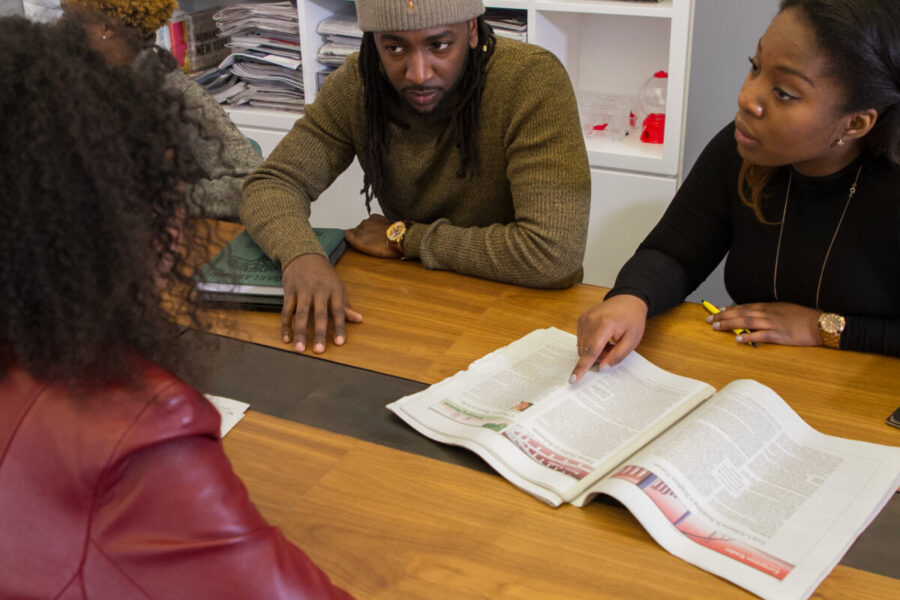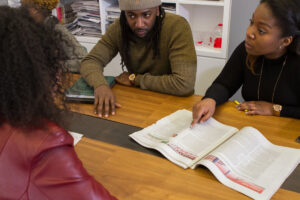 Check out Charles Blow interview from PBS https://www.pbs.org/wnet/amanpour-and-company/video/charles-blow-why-black-americans-should-migrate-back-south/
SHARE THIS POST CLICK THE CIRCLE TO THE RIGHT OR BELOW