The Motley Fool's Table – Halcyon Award Night
October 1st, 2021, I had the incredible pleasure and honor of enjoying a Friday night in Washington, DC (Georgetown) with some fantastic people. The amazing Ollen Douglass extended an invite to me from the Motley Fool David Gardner's co-founder and his wife, Margeret, to sit at their table.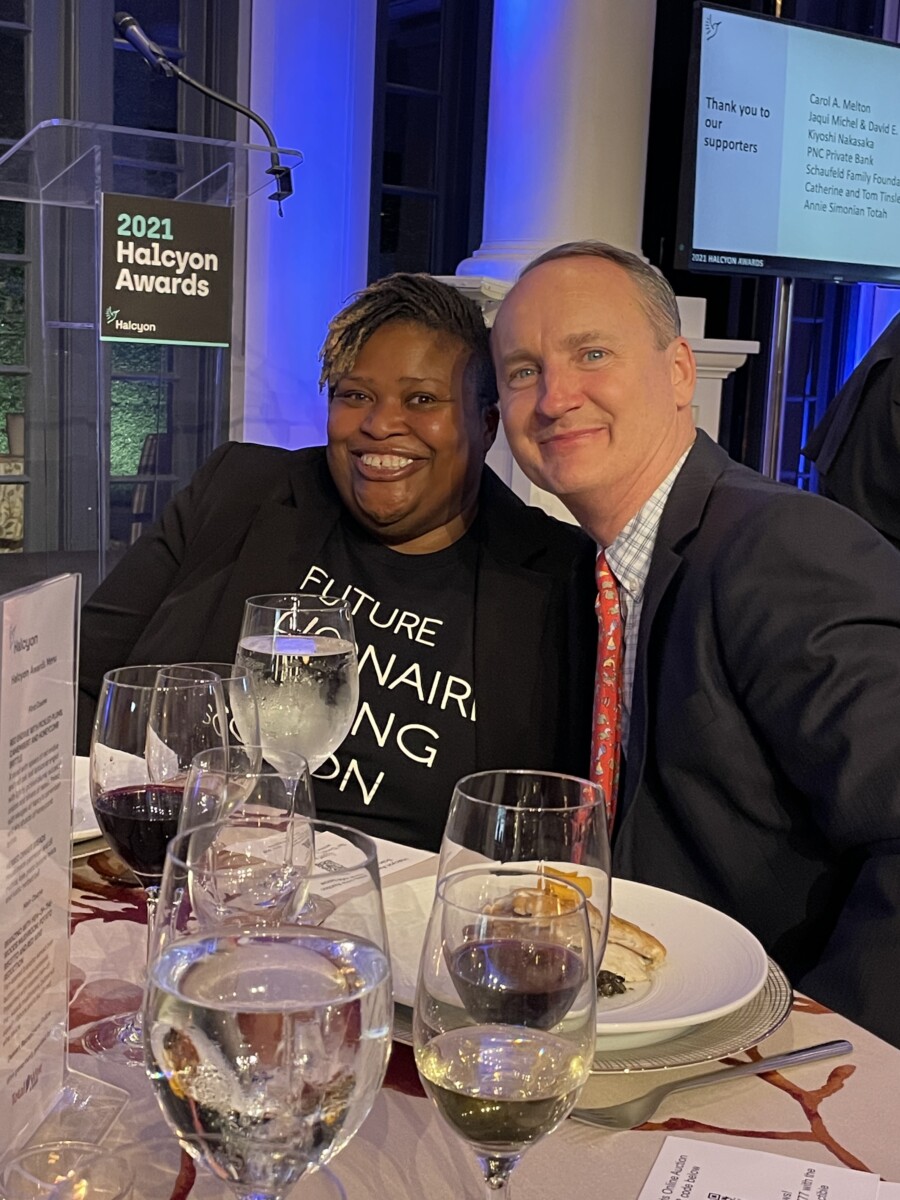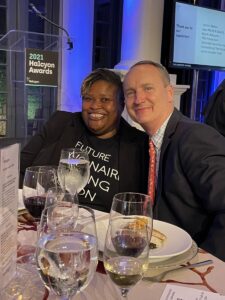 As an introvert, it is always difficult going into spaces outside of my comfort and familiar zone. Walking into this historic mansion, which has ties to the underground railroad, was an experience filled with appreciation, hope, and sadness.
I felt sadness for the hell my ancestors had to endure during and after slavery. Hope for a better future for generations to come and appreciation for the assistance this place gave to all searching for freedom.
Almost 150 years later, this mansion accelerates the impact-driven future of business and brings individuals from various backgrounds to grow and sustain vital companies created by women, underrepresented founders, and many more.
Throughout the night, I watched a fantastic program put together by the Halycon staff. The inspiration and positive vibes from the program made me want to be a part of this extraordinary community.
The highlight of the evening was sitting at the Motley Fool's table. This company of over 700 employers and counting is the most authentic and loving people. Having David Gardner, the co-founder of The Motley Fool, sit next to me verified that Financial Joy School can become a powerful corporation doing amazing work and having fun.
If the Gardner brothers can do it, so can I.
Watch Financial Joy School put a big dent in the racial wealth gap by empowering black families and youth to build generational wealth one seminar, one card game, and one tournament at a time.
Every table I sit at will inspire me to keep pushing no matter what comes or goes because my purpose is bigger than my ego.
Focused on empowering the black community to be: More Joyful, Financially Informed, and Richer.